This is now working in the BETA version of the app. Couple of BETA users has indicated that it's working on their side as well. Just to be transparent on how it works/why it's done this way.
Apple App Store Link: [http://apps.apple.com/us/app/breakaway-indoor-training/id1541280053](https://BreakAway: Indoor Training on Apple App Store)
BETA (via TestFlight) : Join the BreakAway: Indoor Training beta - TestFlight - Apple
Garmin ONLY offers completed workout uploads to SELECT enterprise customers (Zwift / TrainerRoad / Tacx App / Rouvy). Even intervals.icu doesn't have the permission to upload. (Additionally, last I heard couple years ago, was they want USD5000 for access)

I've also been looking for ways to get (completed) workout upload done. Cos Now, I'm dual recording because I want training load calculation and all the associated stuffs (not sure about VO2Max/Training Status)
– However, dual recording doesn't give me Speed / Distance etc.
– I've even wanted to try re-broadcasting the speed data to the Garmin, but Garmin in all their expertise, decided to NOT allow private Bluetooth sensors access.
So after all that, I decided to find out how apps like RunGap does it. So, it seems like they are just faking themselves as users manually logging into GC, then Pressing the Upload Link, then proceeding to upload.
After quite a bit of work, finally managed to get it to work. Also managed to fake it such that you can also earn Garmin Badges :-p But there's going to be a lot of Caveats…
I've also reworked some bits, so now these uploads will
Count your Training Load
Include your TSS Numbers (you need to ensure Intervals.Icu / The BreakAway: Indoor Training App has the correct & up-to-date FTP number as your Garmin Watch/HeadUnit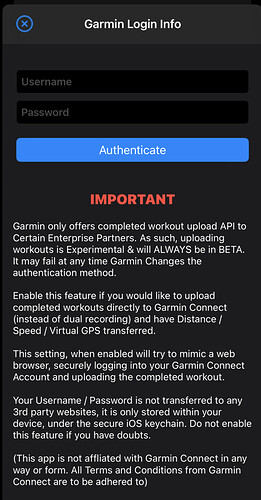 example - following an outdoor route Indoors.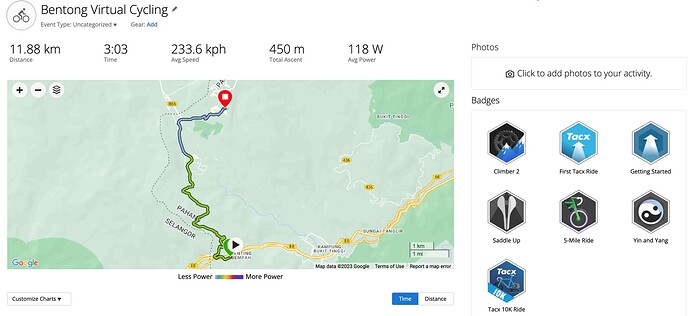 If you're on the BETA, you can test it in the next version.
Here's how it works from dcrainmaker. The Completed workout goes full circle from App → Garmin Connect Web → Garmin Connect Watch/HeadUnit → Garmin Connect Web to get the Training Load. (I think VO2Max also gets updated after it's calculated by the watch/headunit)