Intervals.icu can now download activity files from Dropbox and upload incoming activity files to Dropbox Note that this excludes Strava as Strava doesn't supply the original files and this would be against their API terms of service.
Look for the Dropbox box in /settings and click "Connect". This will transfer you to Dropbox grant Intervals.icu read access to your Dropbox files.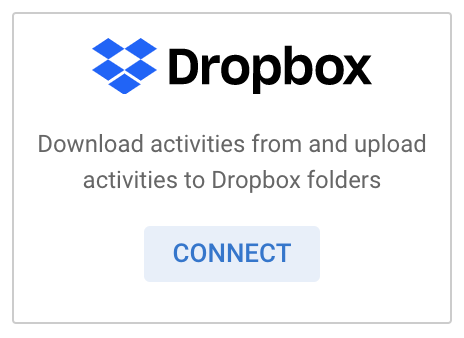 When you come back to Intervals.icu you can click "Add Folder":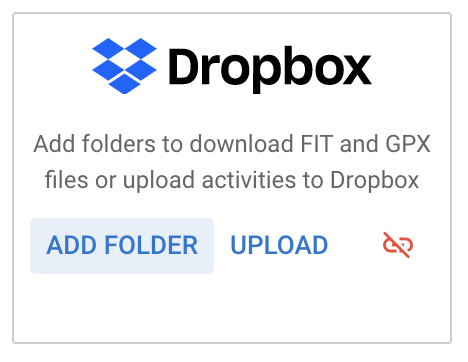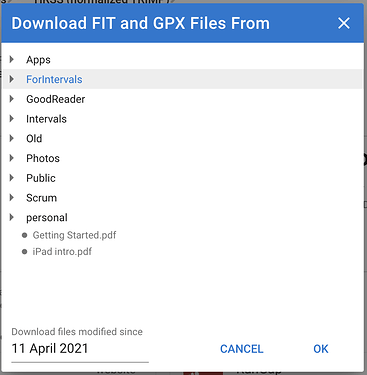 Only fit, gpx, fit.gz and gpx.gz files modified on or after the date in the bottom left hand corner will be downloaded. Additional file formats will work in future (specifically tcx).
When you have added a folder you will see something like this. Click the folder name to edit the date, view recent activity or delete it (unlinks it from Intervals.icu).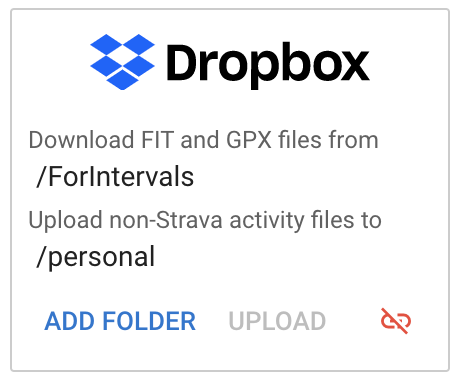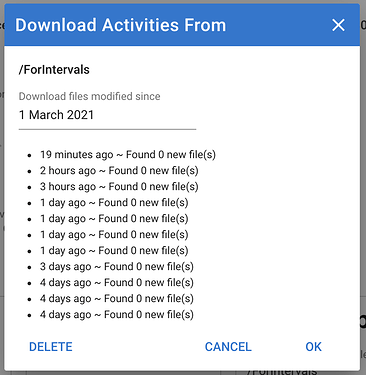 Click the "Upload" button to select an upload folder. You will need to grant Intervals.icu write access first.
All incoming activity files (from Garmin and elsewhere) will be copied there in compressed (.gz) format. Note that deleting an activity on Intervals.icu will also delete the corresponding activity file from your Upload folder. So the Upload folder is essentially a backup of all your activity files separate from Intervals.icu.
The red "unlink" icon will disconnect Intervals.icu from Dropbox.