Intervals.icu now supports control over how much training load from different activity types contributes to fitness and fatigue. This is useful for non-cardio activities like strength training with heart rate data. You no longer have to set the training load for these to zero to exclude them from the fitness chart. Activities with zero fitness contribution are also excluded from "time in zones" totals. This is controlled in /settings:

On the calendar view activities with reduced fitness contribution have the original load shown in brackets: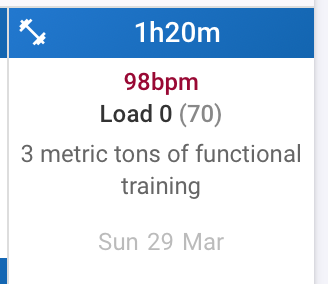 The box that pops up when you click the training type under the load number for an activity has a note: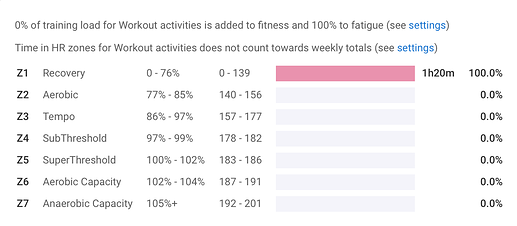 So doing a lot of gym and so on will no longer cause your training for the week to be categorised as "base".