Intervals.icu now calculates power / HR for time spent in heart rate Z2 for each ride. This is the average watts / average heart rate for the parts of the ride done in HR zone 2 (aerobic or endurance). The ride is split up into 1 minute sections adjusted for HR lag. Only minutes in HR Z2 with cadence between 85 and 100 and little decoupling* are kept. The power/HR Z2 ratio is the average of these minutes and an indicator of aerobic fitness.

You can add this as a plot to a custom chart. If I look back on 2 years of my data the times when power / HR Z2 has been highest are also when I have had my highest eFTP.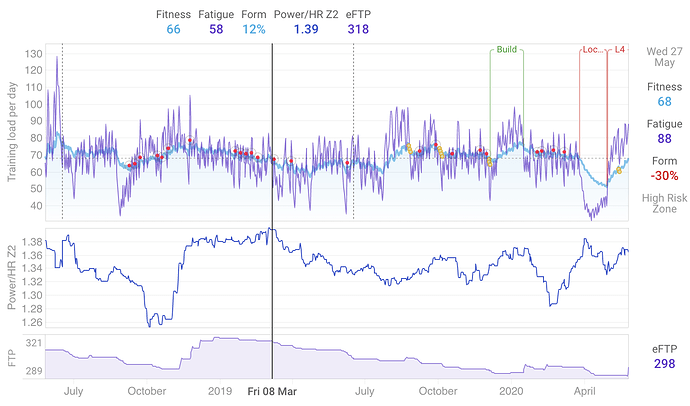 I still need to implement the "little decoupling" filter.