Activities are automatically downloaded as needed (like for Strava) as you scroll back on the calendar page. New users can choose Garmin Connect sync in the signup process. Existing users can enable it in /settings: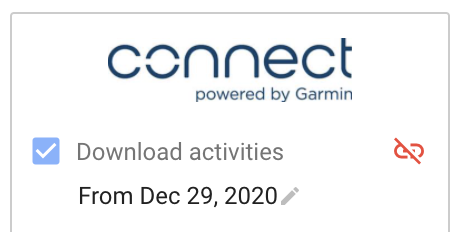 For existing users only new activities will be downloaded. Click the date to change this.
Garmin Connect and manually uploaded activities will replace duplicate activities from Strava. The activity type, name, description, interval edits, power fixes, chat and so on are kept. Activities with the same start time, elapsed time and distance are considered duplicates.
If you want to get the Strava activity back you need to delete the Garmin activity (trashcan icon under the ride timeline chart) and undelete the Strava one (enable "Show deleted activities" in "Options" on the calendar page and click it).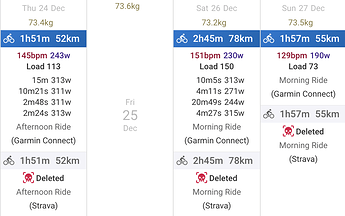 There are a few reasons to use Gamin Connect or manual .fit file uploads instead of Strava sync:
To get left/right power balance (coming soon!) and other things (e.g. power meter used, HRV data) in the .fit files not provided by Strava.
To work around the Strava bug with privacy zones corrupting lap data,
To protect and gain full access to your data. Intervals.icu can't provide API access to data from Strava and is obliged to delete everything if Strava discontinues their API or revokes Intervals.icu API access. If you revoke Intervals.icu authorisation in Strava all your Strava data in Intervals.icu must be deleted.
You will lose segments and any changes made in Strava (e.g. cropping). I will likely implement cropping in Intervals.icu soon.
I still need to implement downloading manually created activities from Garmin Connect.