A popup fitness chart can now be displayed on the calendar and training plan views. It makes it easier to see the impact of planning without having to use two browser windows.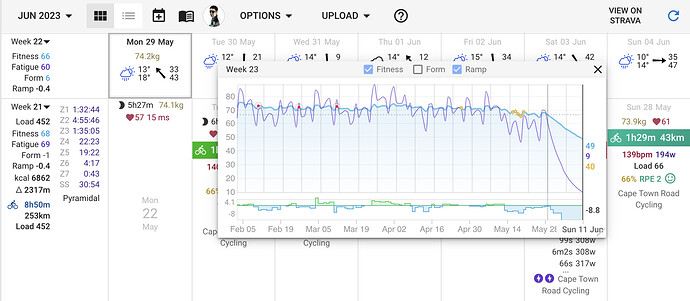 Click Options and tick the "Chart" box to show on the calendar page: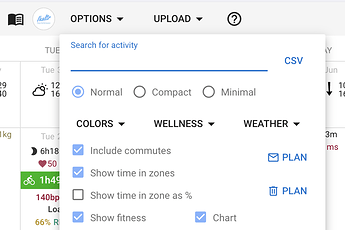 You can see what a training plan will do without having to apply it to an athlete first. Tick the "Chart" box on the toolbar for training plans: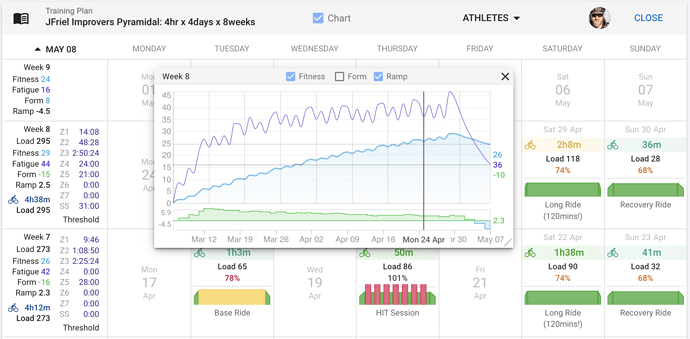 You can edit starting fitness and fatigue for a training plan.
Some more info here: