How do i create a chart to show my total distance for this year?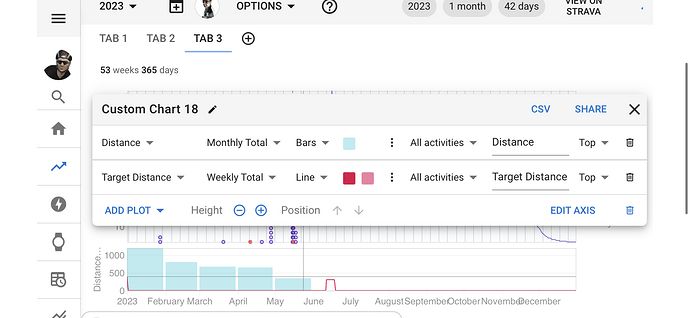 In the image above (iOS example), I've added a tab (3).
Clicked on Options (header)
Scroll to bottom, click on Add Chart
Selected Distance, and for your example I also see Target distance.
Thanks for the solution and the speedy reply!
Is it also possible to compare yearly totals?
On the Compare page thee is a standard chart that can be added for this. Time periods are dictated by those set at the top of the page.