Not quite a feature request but thought it was worth sharing as it might help others: I cobbled something together for myself to get my Wahoo SYSTM training plan in the intervals.icu calendar, thought others might benefit from it as well.
There are a few steps to get it working, details can be found on GitHub.
There are a few rides that's don't match completely as per the page but is good enough for me to see what's coming up with an estimate of the load and duration for the week without having to constantly check SYSTM.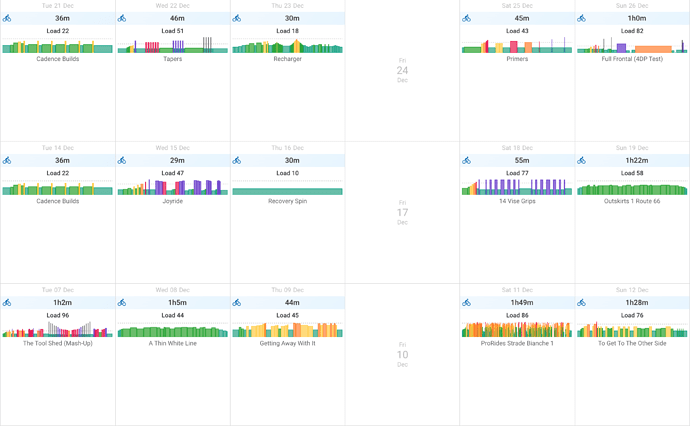 PS: @david, thanks for the app and having such an easy API integration!