Intervals.icu now has public profile pages. You can find your profile at the bottom of the main menu: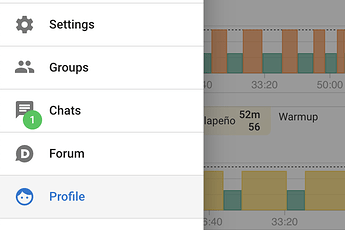 Information on your profile page is visible to all Intervals.icu users. You can add a website and bio and share plans and workout folders with everyone.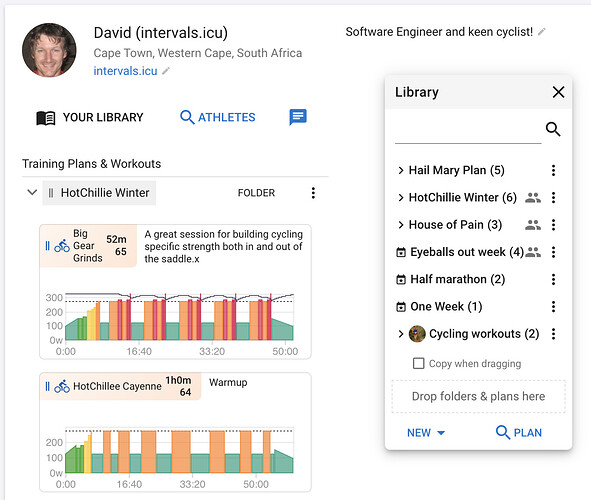 In future you will also be able to share custom charts and activity fields.
If you are looking at someone else's profile you can drag and drop folders and plans onto your library or use the dot-dot-dot menu at the end of the row to do the same.
I am working on plan/workout folder search to find plans and folders that others have shared. This will work better if there are some plans to be found, So if you have a training plan to share please do!