There is a new top level menu item for comparing time periods and athletes. It currently only shows power vs heart rate but I intend to add more in future including custom charts (like on the fitness page).
The power vs HR chart shows changes in fitness very clearly. As you get fitter your curve will move to the right (more power for the same HR).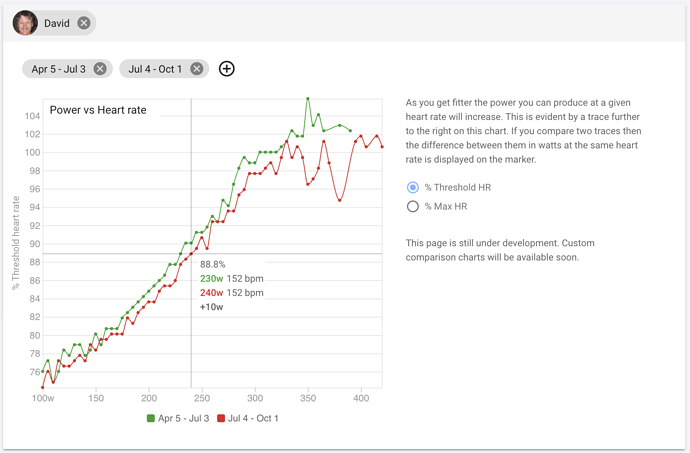 The points are derived from the HR lag adjusted data shown on the decoupling charts on the activity HR page. The power vs HR data for each ride is aggregated into 5w buckets.