First of all, I am pretty amazed by how powerful and feature-rich this platform is. Unfortunately, I also stumbled upon a couple of bugs, like these:
I am a triathlete with plenty of running activities, so the following graph should contain at least some data - I am pretty sure this is a bug.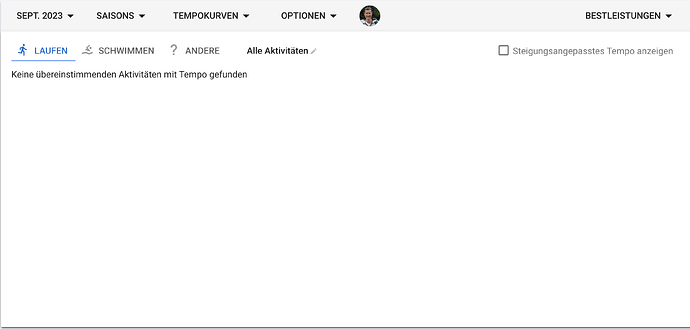 The graph for swimming does show data, but I am not sure which data it is - I need at least 1:20 per 100m, not 5s as this chart claims. This seems to be to extreme to be caused by one lap being counted multiple times, so I suspect there is a bug here.