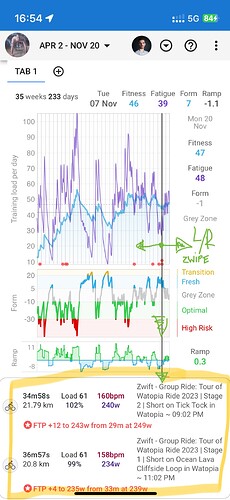 Hi,
When I horizontally swipe/scroll my timeline graph, a nice feature is the popup of done activities with details per date. Refer to example.
Problem is selecting ánd staying on a specific day with activity popup when found.
Since the moment I release my finger from the desired found activity/day, many times I loose the selected activity popup.
Can you please fix this sensitive behavior a/o e.g. add additional L/R scroll buttons per +/- month/week/day, so with thick fingers on Smartphone its easier to find, select ánd hold a specific activity/day position on the timeline?
Big tx!