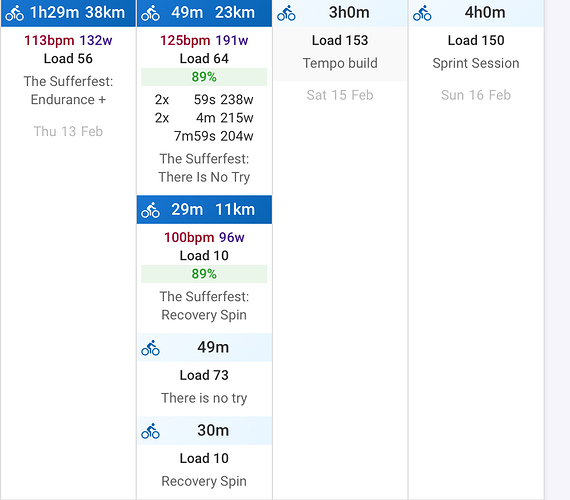 See the 14th of feb in the image
I had 2 plans and did those, so 2 workouts
I expectedthe plans and workouts would merge resulting in two workouts containing results and plan data. I still see the plans and separate workouts, is it a bug or ment that way. The last would be a Pity for merged view would be better I think. Both workout contain 89% which can't be right for the second plan and workout are both of load 10.
Perhaps I misunderstood, can you help.
Is it possible to do a merge of plan and workout (something like trainingplans also does?)?