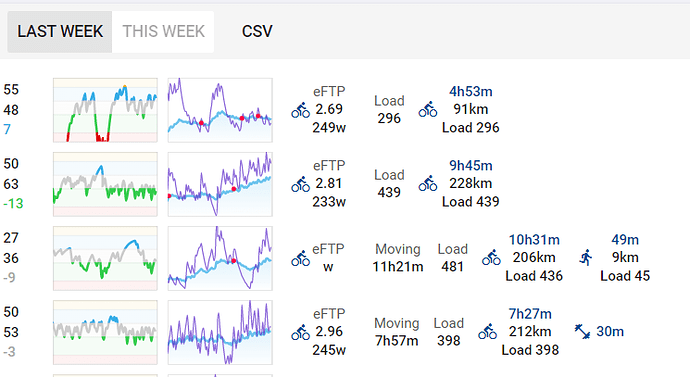 Last week, This week buttons need third one- Last 7 days- that would show current situation all days of week.

If there is no power data actually blank space would be better to read (no data - dont look here).
I have several athletes who use indoor trainer during winter and HR in summer. After some time it does not actually matter what their eFTP was. This field could became gray if there is no power data after, for example 42 days.

Moving time which appears if there is multiple sports per week shifts everything. I would prefer all bike columns under bike columns. Moving time could be added under Load number independent of number of different sports per week.

TrainingPeaks has compliance to plan with 7 green, orange and red dots (circles), which is nice week overview to see how athlete sticks to plan. Similar feature for coaches could be added here.