Hi,
Was out for a ride yesterday (3hrs 15 moving) and despite the average power showing as 178watts the activity power curve has only set this to 140.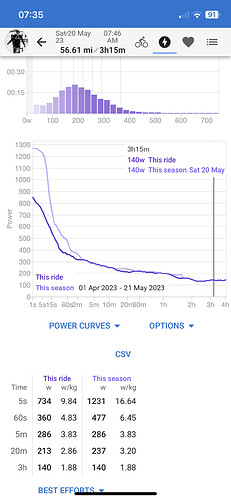 I searched back on the group and seen about rest breaks (we stopped for a coffee for 15minutes) but that seemed to imply the power drive would therefore only show the longest continuous block but line clearly goes to 3:15.
Also checked my spike setting, setting all the way to 400% and re-analysing the activity (did have set at 75%) but still only showing 140 for the ride.
Any suggestions appreciated.
Thanks